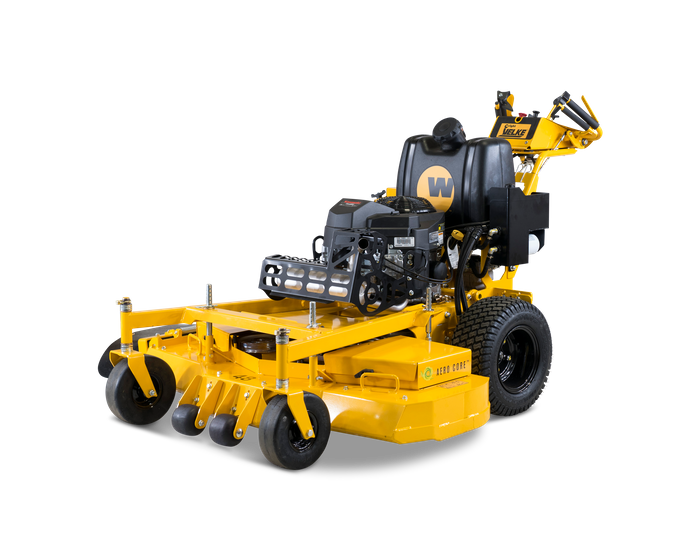 Wright Velke Ergo Hydro
Light & Comfortable
The WVGC, WVHC, and WVLC series of Walk-Behind mowers offer the operator a range from lower cost gear drive, medium range hydro, and large frame hydros with the same easy to use controls and floating decks (except 32'').
Currently stocking the Velke Ergo Hydro with 48" & 52" Decks, all other Velke models are special order.
MSRP 48" 18.5 HP Kawasaki FS600: $9,523
Call for Current Promo pricing!