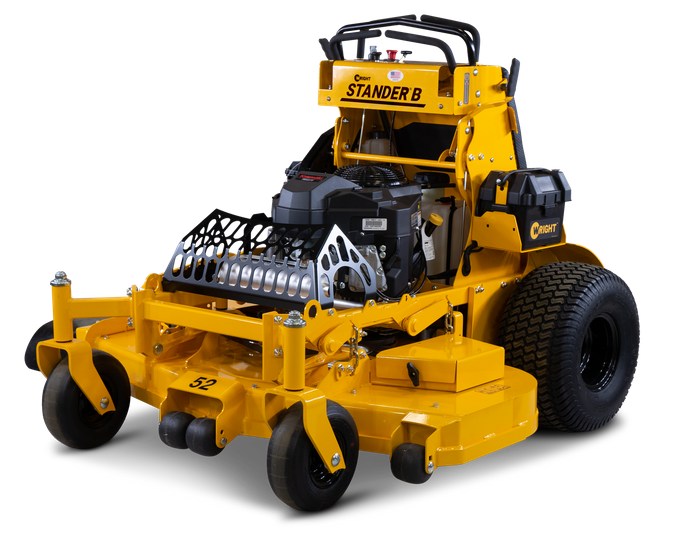 Wright Stander B
Basic & Productive
The all new Stander® B gives the operator the performance that Wright Standers are known for, in a much higher value package! Designed with the entry-level landscaper or part-time professional in mind, the Stander B is compact, maneuverable, easy to use, and low maintenance.
Stocking models available in 36" and 52" decks. Special orders models are also available.
MSRP 36" 18.5 HP Kawasaki FS600: $6,600
Call for Current Promo pricing!
MSRP 52" 22 HP Kawasaki FS651: $6,700
Call for Current Promo pricing!