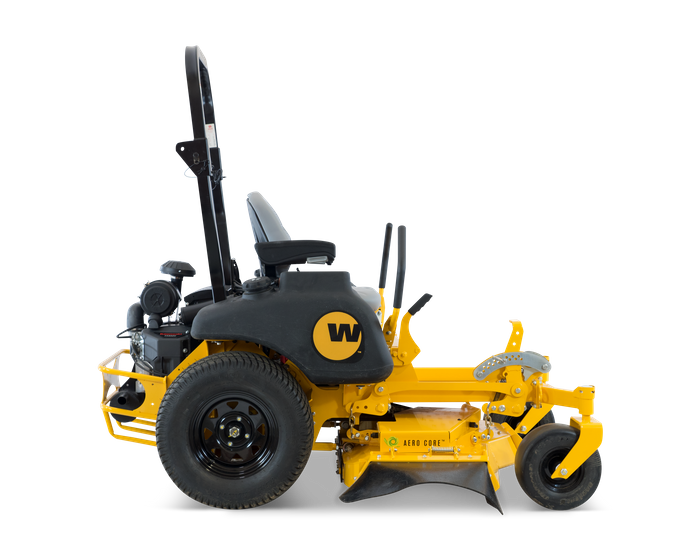 Wright Mid-Mount Z
Durable & Comfortable
Sometimes there's just no substitute for horsepower and speed on large jobs. With the Wright Mid-Mount Z, you also don't have to sacrifice a quality cut for power to get the job done quickly and efficiently. It features a compact, lightweight design that fits easily on a trailer and reduces rut damage on soft turf. The low center of gravity gives you the stability to handle hills and maneuver around obstacles with confidence.
Stocking models available in 52" & 61" decks. Special order models are also available.
MSRP 52" 27 HP Kawasaki FX850: $10,270
MSRP 61" 27 HP Kawasaki FX850: $10,520
Call for Current Promo pricing!