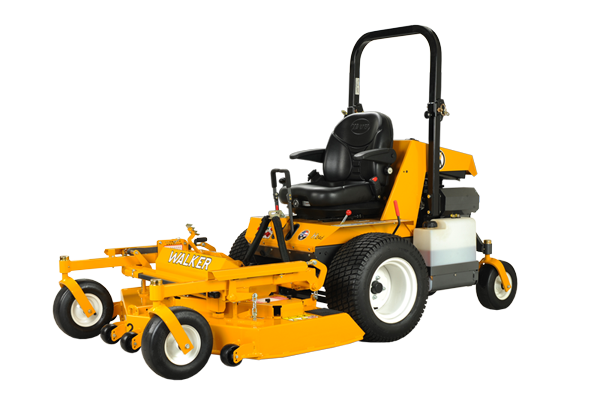 Model H24d
Superior fuel efficiency and maximum torque.
Download Model H24d Spec Sheet
23.7-HP, Yanmar three cylinder diesel engine, liquid-cooled
Electric radiator fan with reversible self-cleaning action
Tilt-up body completely exposes drive train
Remote oversized air cleaner for engine
Splined PTO drive shaft with quick-disconnect coupler
9.4 gallon (35.6 liter) fuel tank capacity
10 mph (16 kph) ground speed
Compatible Decks:
Side Discharge (DS): 60″ (52″, 56″, 62″, 74″ w/ kit)
Mulching (DM): 52″ (60″ w/ kit)
Rear Discharge Deck (DR): 52″, 64″
For discerning operators, the H24d delivers an impressive package. Featuring a Kohler KDW1003 diesel engine with 1028 cubic centimeters of displacement, the H24d provides consistent power and smooth, quiet operation. The self-cleaning radiator, 9.4 gallon fuel capacity, and Grammer suspension seat allow for comfortable extended operation. The standard utility bed and optional add-ons make the H24d a versatile, year-round performer.