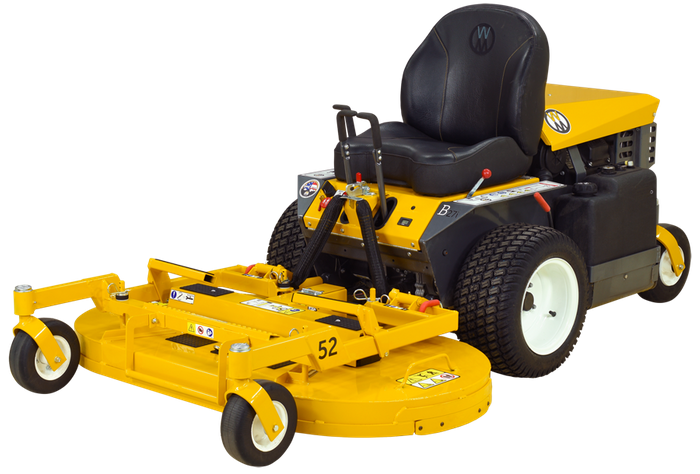 Model B27i
This higher horsepower version of the Model B adds a Kohler 26.5 HP, EFI engine and includes a clamshell body and Ogura electric blade clutch, resulting in a powerful, efficient package for running larger decks. Explore more...
A simplified design with improved performance
An oversized Donaldson 5 inch air filter is fitted with a turbine style pre-cleaner and restriction gauge to reduce maintenance intervals while providing a robust filtration system. A new rear axle design improves rough condition handling, coupled with Walker's Comfort Seat and optional 20" drive tires, make the B27i a comfortable machine that is powerful, efficient, and ready for larger decks and difficult conditions.
With numerous deck sizes and styles, optional LED Lights, Suspension Seat, Big Tire Kit, and Utility Dump Bed, the Model B is customizable to meet the needs of the most demanding customers.
Ready to try one for yourself?