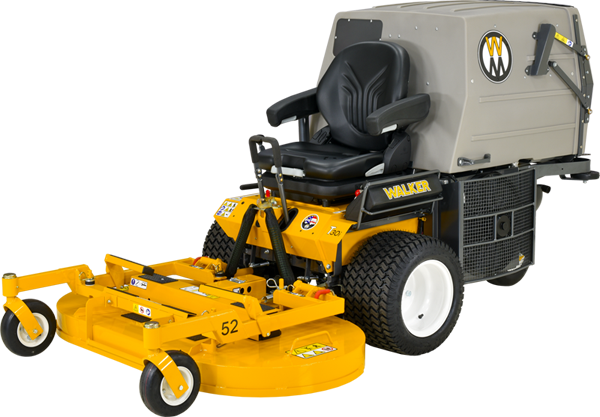 Model T30i
Liquid-cooled, EFI for long life.
Download Model T30i Spec Sheet
30-HP Electronic Fuel Injection (EFI) Kohler Aegis™ V-Twin engine
Electric radiator fan with reversible self-cleaning action
Remote air intake for engine
10.0 bushel (12.4 cu. ft.) catcher
10.5″ (27 cm) grass handling blower
Splined PTO drive shaft with quick-disconnect coupler
4.7 gallon (17.8 liter) fuel tank
7 mph (11.3 kph) ground speed
Grammer suspension seat
Compatible Decks:
Grass Handling (DC): 36″, 42″, 48″, 52″
Side Discharge (DS): 36″, 42″, 48″, 52″, 56″, 62″, 74″
Mulching (DM): 36″, 42″, 48″, 52″ (w/ Mulch kit)
The T30i features easy starting, consistent engine temperatures, and user-friendly maintenance from this top-of-the-line mower. A combination of liquid cooling and EFI from Kohler's 30-HP Aegis engine provides increased engine life, power, and better fuel economy compared to air-cooled engines. The T30i comes standard with a Grammer suspension seat, and is the perfect mower for long days mowing difficult properties.