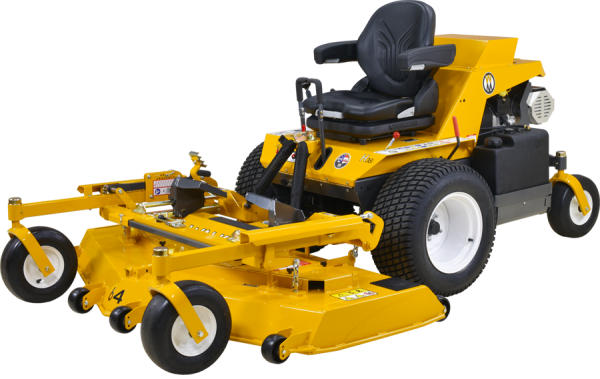 Model H38i
The most powerful Walker ever.
Download Model H38i Spec Sheet
38-HP, Kohler Big Block EFI, air-cooled
Cummins Filtration OptiAirTM with remote Enginaire precleaner for increased engine life
Dual, independent Hydro-Gear® ZT3400 transaxles
Deep deck design delivers Walker's trademark precision cut
Tilt-up body completely exposes drive train
Remote oversized air cleaner for engine
Splined PTO drive shaft with quick-disconnect coupler
Dual 4.7 gal. fuel tanks with easy-to-use fuel selector valve
10 mph ground speed
The H38i is an exciting addition to the proven Model H family of high production mowers. It is the most powerful Walker Mower featuring 38 horsepower, Delphi® fuel injection, and impressive torque. This machine is capable of operating all of Walker's biggest decks and attachments with ease. The H38i features a redesigned rear axle for superior handling at high speeds on rough ground. This, along with a 4-way adjustable Grammer suspension seat provides personalized comfort keeping you productive on long days.